October 10 , 2015. English . Campi Flegrei, Cotopaxi, Shishaldin .
October  10 , 2015.
Campi Flegrei, Italie :
Update on the earthquake swarm of Campi Flegrei of the 7 October 2015.
The swarm of October 7, 2015, consisted of about 33 events with a magnitude comprised between M 2.5 and M-0.9. The first event was recorded at 9:20 am and the last at 11:16. The largest scale event (M = 2.5) occurred at 11:10. All events were located on the eastern edge of the Solfatara at an average depth of about 2 km.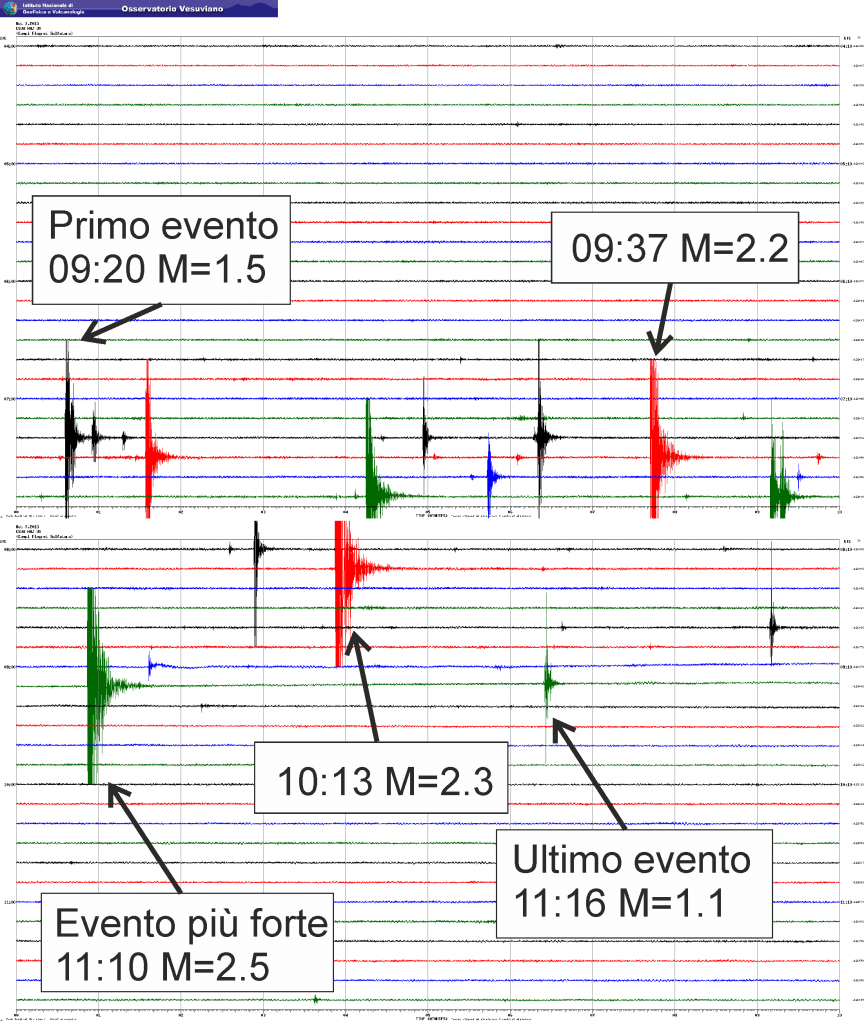 Sismogrammes de l'essaim du 7 Octobre (station de CSOB, Solfatare, composante verticale).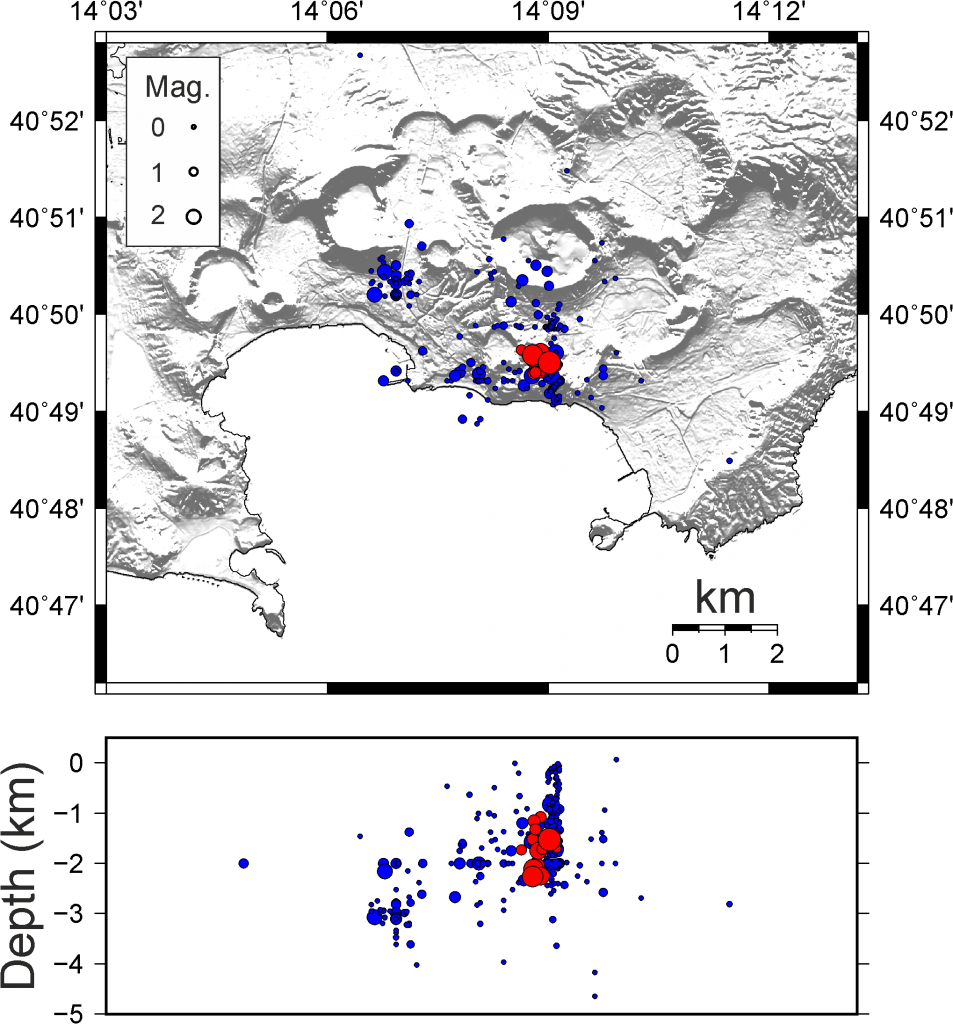 Map with
hypocentres
of the swarm
of
October 7
(red)
compared to
the seismicity
of the last
five years
(
in blue).

One of seismic stations closer to the epicenter (on the edge of the Solfatara) recorded the highest ground accelerations (PGA) which was equal to 1.8% g (g = acceleration of gravity). This roughly corresponds to an intensity of IV on the Mercalli scale.
Earthquake swarms are common under of Campi Flegrei. For example, in September 2012 there was a swarm with nearly 200 events recorded, with a magnitude of up to M 1.7 . The hypocenters of the swarm were below the town of Pozzuoli, at a depth of about 3 km. Similarly, in March 2010, it has been observed another swarm with nearly 150 events recorded in 40 minutes, with a maximum amplitude of M1,2. During the crisis bradiseismic of Campi Flegrei in 1982-1984, they have been affected by seismic activity. At that time, more than 16,000 earthquakes were recorded with values of up to magnitude 4.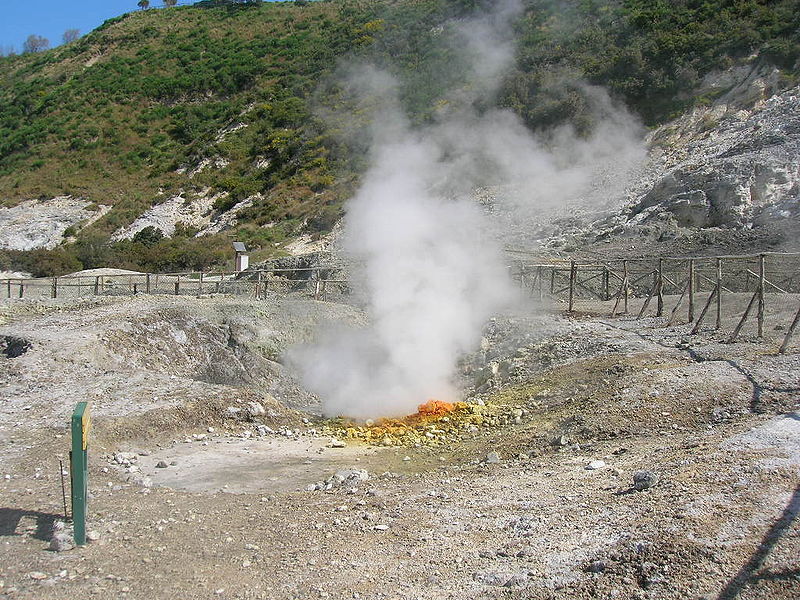 Seismic activity of Campi Flegrei is accompanied of other geophysical phenomena, the most obvious is certainly rising ground. Between 1982 and 1984, the land has risen by about 180 cm. Years later, she has fallen on a regular basis until 2005. Since 2005, the earth was again high of about 32 cm, approximately 11 cm from January 2014.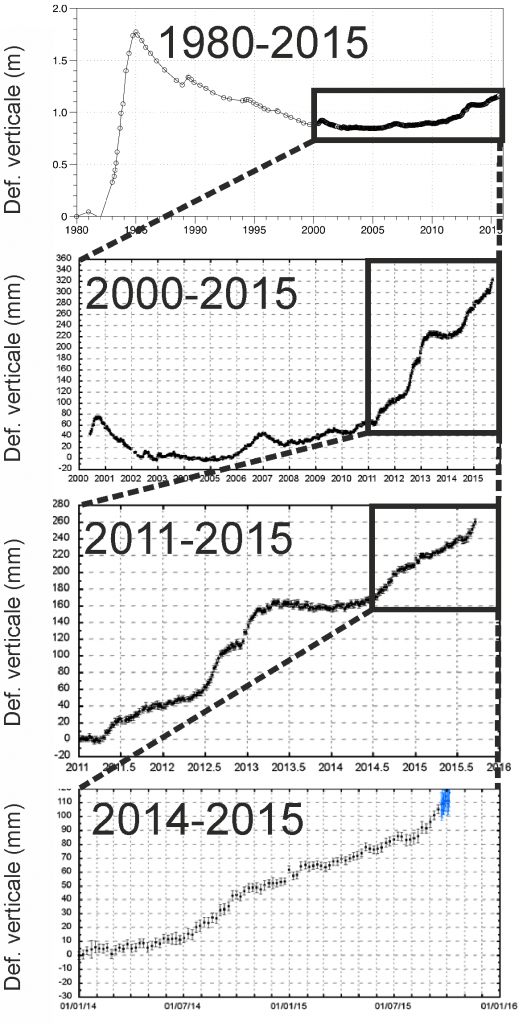 Rise from the ground to Rione Terra (Pozzuoli) over the past 35 years (measured by optical leveling until 2000 and using GPS for the following period).

Remember that in 2012, due to the geochemical and geophysical anomalies observed in recent years, the alert level of Campi Flegrei was raised from green (normal) to yellow (warning). For this reason, the area of surveillance has been continuously improved in recent years with the addition of new stations and innovative systems.
Source : OV.INGV. ( http://www.ov.ingv.it/ov/it/news/38-inprimopiano/656-aggiornamento-sciame-7-ottobre-2015.html )
Photo : Campi Flegrei news
Cotopaxi , Equateur :
The characteristics of the seismic activity of the volcano Cotopaxi have changed compared to the previous week, the most notable changes are:
1) the occurrence of daily volcano-tectonic earthquakes type decreased from 130 to 87;
2) tremor episodes were diffuse. The energy associated with the activity just undergone a slight increase due to these episodes of tremor.
Most localized events are located below the crater, less than 12 km deep. In addition, there have been other types of events, such as hybrid events and very low frequency events (VLPs).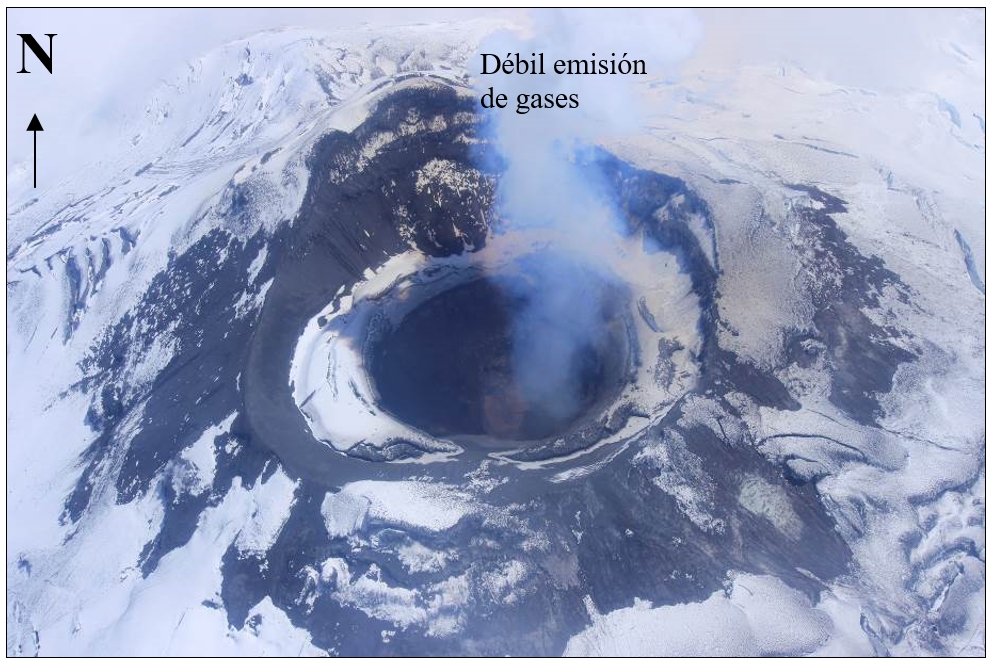 During the overflight conducted on October 2, the lack of cloud cover allowed to be measures of almost all thermal anomalies identified and analyzed during previous flights. The apparent maximum temperature (TMA) corresponded to an inner crater sector valued at 104.3 ° C. It was noted that, unlike the flight of 29 September, now is a homogeneous area with high temperature on the interior walls of the crater. As regards fields of fumerole, it was observed a similar increase in the temperature of some of them. For example, the site « the eastern flank 1«  the value of the TMA was 57.9 ° C measured in relation to 51º C, measured on the previous flight.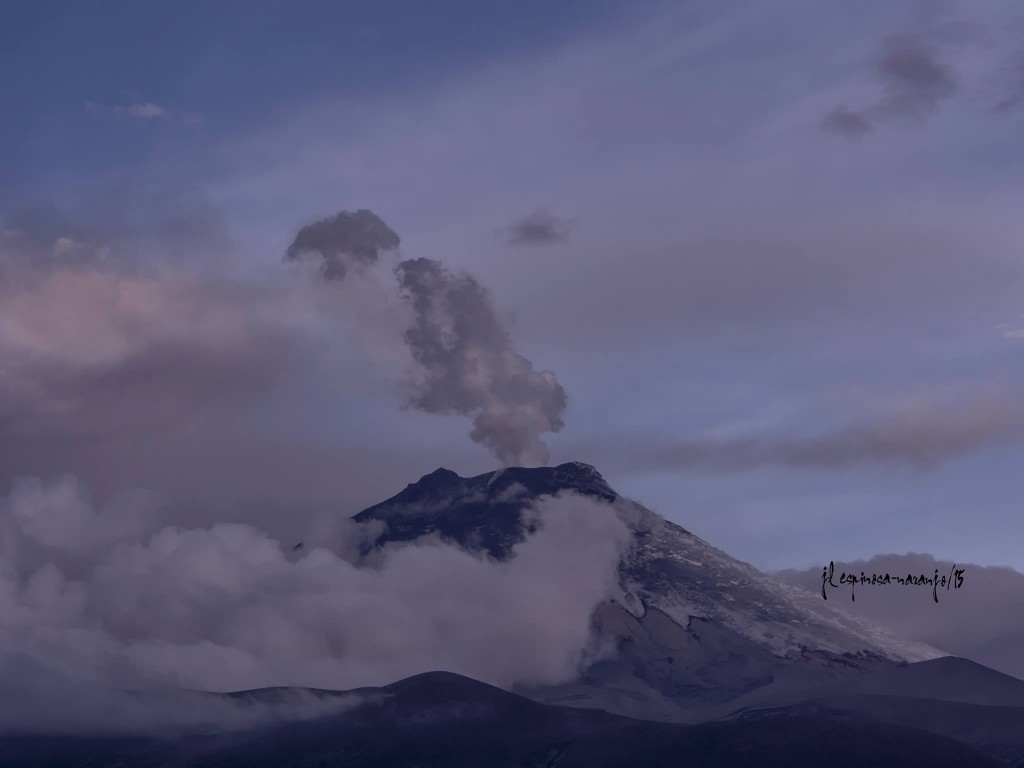 We observed that a new magma pulse has reached sufficient surface levels, which so far have produced the following phenomena on the surface:
* Glow in the crater,
* Ash emission,
* Increased SO2 degassing rate
Source :
IGEPN
Photo : IGEPN, José Luis Espinosa Naranjo.
Shishaldin, Alaska:
54 ° 45'19 « N 163 ° 58'16 » W,

Summit Elevation 9373 ft (2857 m)
Current Volcano Alert Level: WATCH
Current Aviation Color Code: ORANGE
Seismic activity continues at levels above background and has changed little over the past week. Thermal signals and minor steaming have been observed intermittently in satellite and web camera views of the volcano during the past week. It remains possible that very low level eruptive activity is continuing within the summit crater of the volcano.

Shishaldin volcano, located near the center of Unimak Island in the eastern Aleutian Islands, is a spectacular symmetric cone with a base diameter of approximately 16 km (10 mi). A 200-m-wide (660 ft) funnel-shaped summit crater typically emits a steam plume and occasional small amounts of ash. Shishaldin is one of the most active volcanoes in the Aleutian volcanic arc, with at least 54 episodes of unrest including over 24 confirmed eruptions since 1775. Most eruptions are relatively small, although the April-May 1999 event generated an ash column that reached 45,000 ft above sea level.
Source : AVO
Photo : Werner, Cindy