September 09, 2015. English . Galeras, Sabancaya, Cotopaxi .
September 09, 2015.
Galeras, Colombia :
Monitoring this week showed an increase of seismicity associated with fluid movements. This increase began in the evening hours of Saturday, September 5, and it was recorded a seismic swarm (large number of earthquakes in a short time).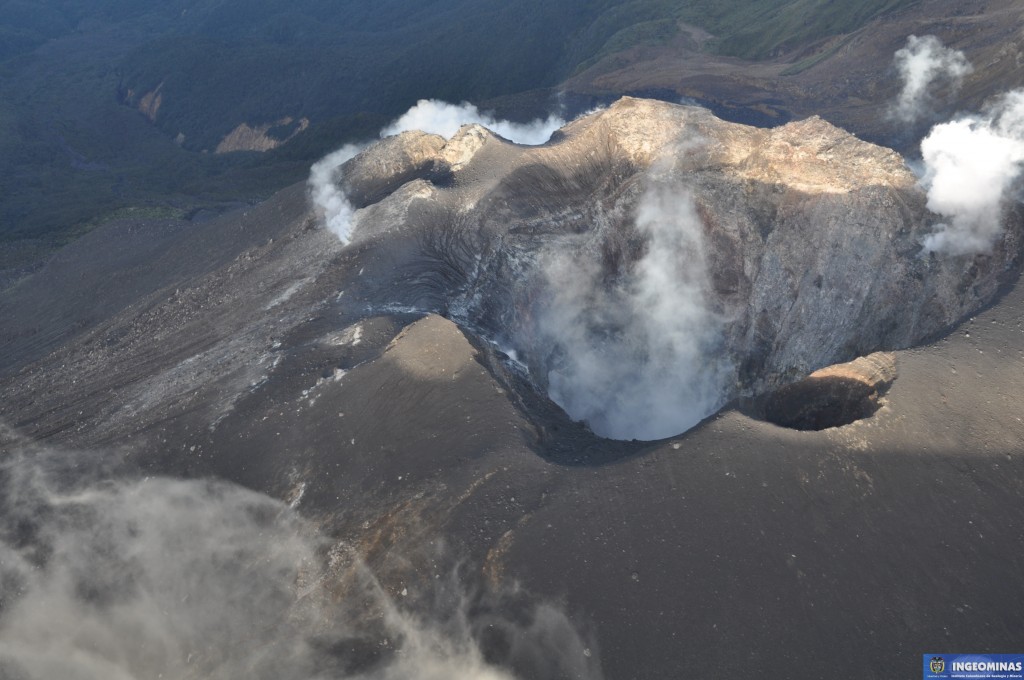 At the time of writing this newsletter the swarm continues although with less intensity. Most of the seismicity is in the vicinity of the active crater at depths of less than 2 km from the summit of Galeras. The characteristics of seismicity which is recorded indicate that it is the answer to hydrothermal activity in the area and as such, does not require a change in the level of volcanic activity.

Source : SGC.
Photo : Ingeominas
Sabancaya, Peru :
The type of seismicity VTP or volcano-tectonic proximal (less than 6 km from the crater of the volcano Sabancaya) persists but in smaller numbers, reaching an average of 27 / day, showing a peak on September 1. It was recorded three important events, two events of M 3.0 on September 5   and one event of M 3.1 on September 6th.
The number of hybrid events during this period decreased, reaching an average of 3 HIB / day; while the energy remains low.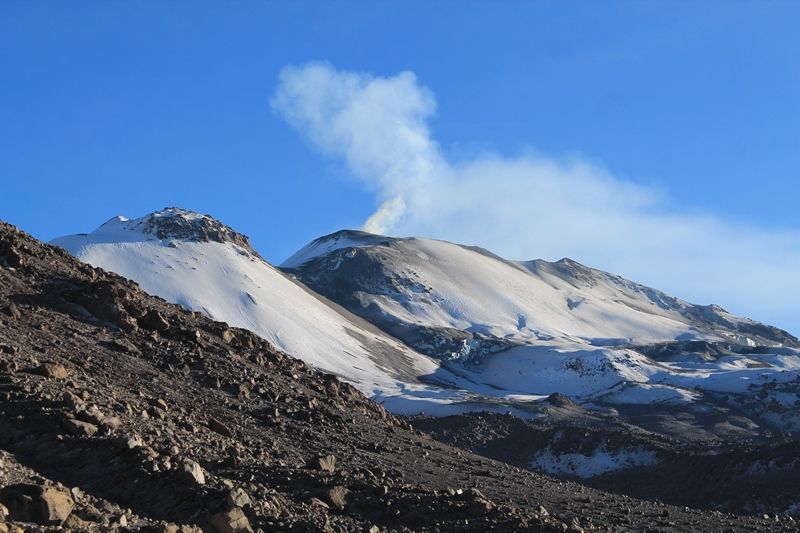 The LP type earthquakes rate (long period) increased from 53 LP / day (Nº35-2015 Report) to 57 LP / day in the period; while the energy was low.
The Tremor type events in this period increased, registering a slightly higher than the previous period average is 8 tremors / day, for 5 tremors / days earlier.
The maximum height of fumaroles increased by reference to the previous report, reaching 800-1400 m above the crater. One could discern whitish gas emissions (water vapor) and sporadic emissions bluish (magmatic gases).
Satellite monitoring of the density of SO2 emissions and thermal anomaly, showed no significant increase.
Source : IGP Perou
Cotopaxi, Ecador :
He remains active and erupting.
The tremor signal continued. In the morning, it was possible to better observe the gas and dust emissions, that the volcano sent. Columns emission amounted on 1,000 and moved towards the west. In the afternoon, we observed that the issue has reached a maximum height of 500 m above the crater, to the west, with a low ash content.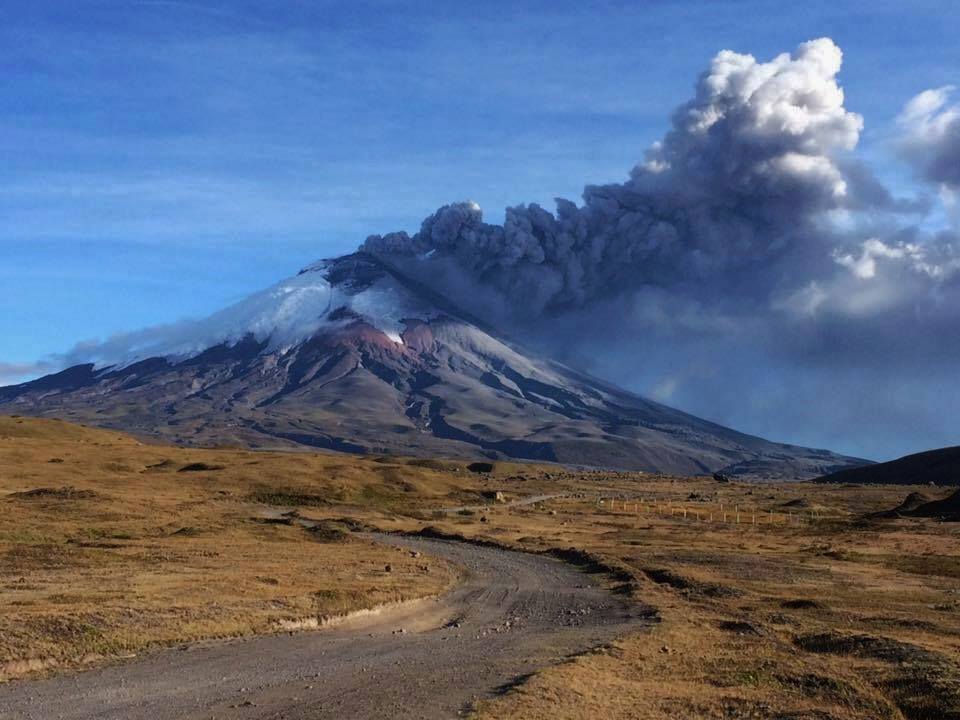 Technical and annexes observations
Seismicity:
From 06h 00 (TL) to 18 h00 (TL), 15 episodes of tremor emission (TE), 9 events volcano tectonic (VT) were recorded.
Observations, emissions and ashes:
In steam emissions this morning , the presence of gas and ash was recorded up to 1 km above the crater with a westerly direction, the volcano remained covered. In the clouds on the afternoon it was observed  water vapor emissions, gas and ash that reached a height of 500 m above the summit and are directed towards .
Gas: Today, data measurement station are not restored, there is not this parameter.
Rain: There has been no rain in the area.
Source : IGEPN
Photo : Fernando Iza