September 08, 2015. English . Popocatepetl, Gamalama, Karymsky.
September 08, 2015.
Popocatepetl, Mexico :
September 07, 11:00 h (September 07, 16:00 GMT)
In the last 24 hours were identified, by seismic sensors of the surveillance system of Popocatepetl volcano, five exhalations of very low intensity, cloud conditions not allowed to observe the crater continuously, although partially constant emission of steam and gas was observed
Along some lapses of the night slight incandescence was observed over the crater .
From early morning and until the time of this report the volcano has been observed emissions of steam and gas .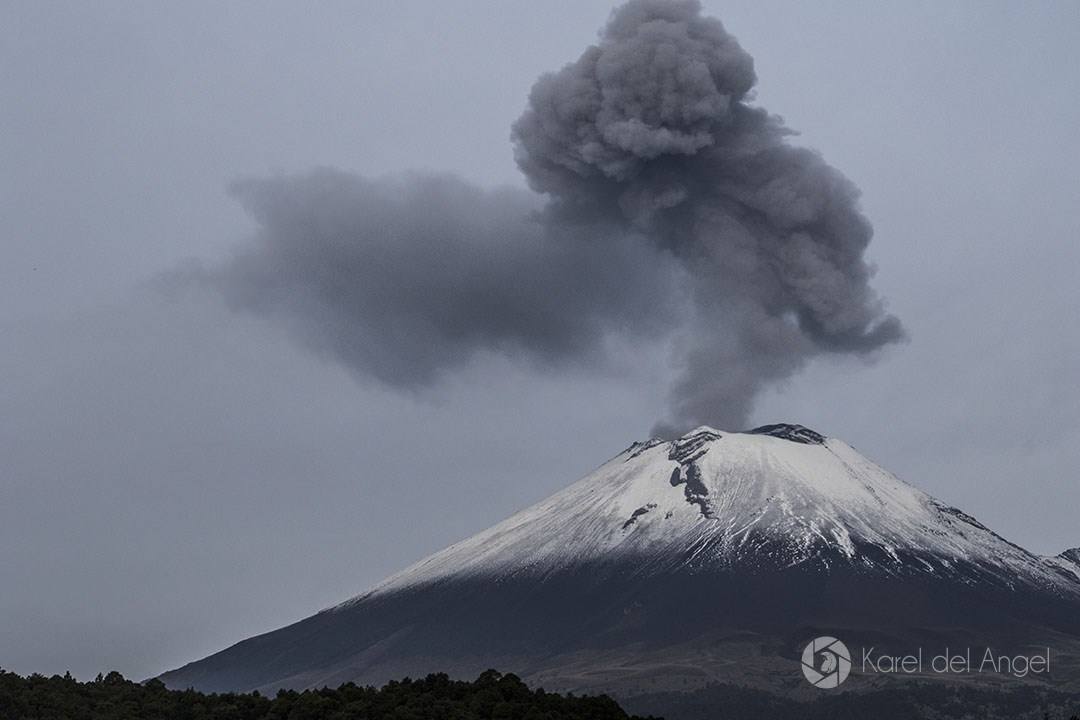 CENAPRED emphasizes that people SHOULD NOT go near the volcano, especially near the crater, due to the hazard caused by ballistic fragments .
This type of activity is included within the scenarios Volcanic Traffic Light Yellow Phase 2.

Source : Cenapred .
Photo : Karel del Angel
Gamalama, Indonésia :
An eruption took place on the Gamalama in Ternate in North Maluku September 8, 2015 at 07:53 local time. A broken eruption centered north – west. The eruption column is gray, thick and rises to a height of 1000m above the crater of the G. Gamalama. The Gamalama is at the level of activity level II (Waspada), so there is no activity and no approach clearance within 1.5 kilometers of the summit.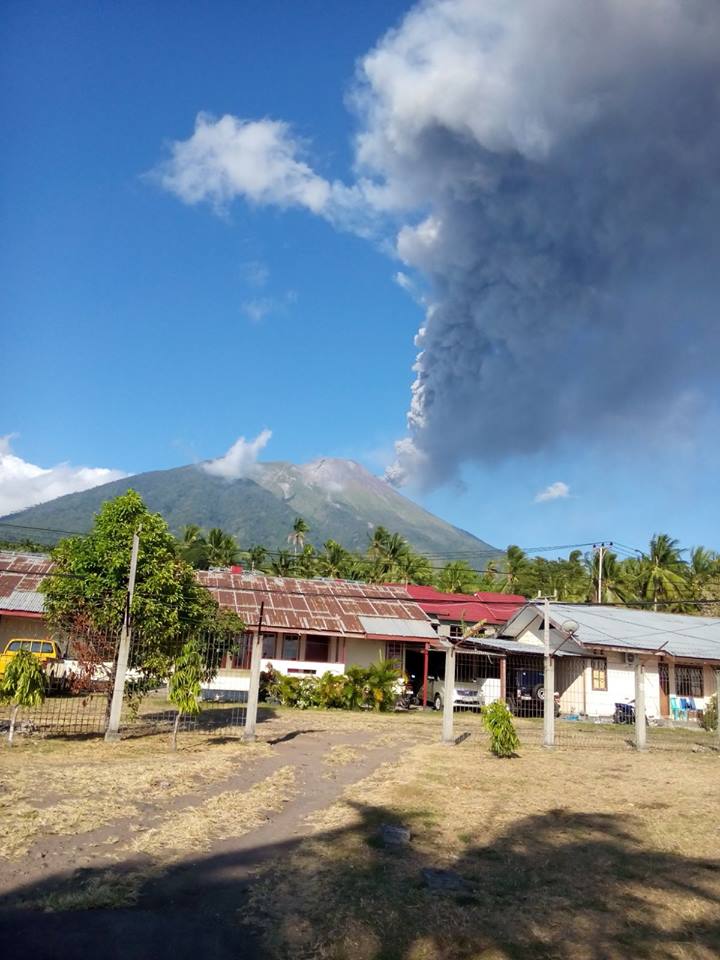 Gamalama (Peak of Ternate) is a near-conical stratovolcano that comprises the entire island of Ternate off the western coast of Halmahera and is one of Indonesia's most active volcanoes. The island of Ternate was a major regional center in the Portuguese and Dutch spice trade for several centuries, which contributed to the thorough documentation of Gamalama's historical activity. Three cones, progressively younger to the north, form the summit of Gamalama, which reaches 1715 m. Several maars and vents define a rift zone, parallel to the Halmahera island arc, that cuts the volcano. Eruptions, recorded frequently since the 16th century, typically originated from the summit craters, although flank eruptions have occurred in 1763, 1770, 1775, and 1962-63.
Source : Pvmbg / Cvghm , GVP
Karymsky, Kamchatka :
54.05 N, 159,44 E;

Elevation 4874 ft (1486 m)
Aviation Color Code is ORANGE
Moderate eruptive activity of the volcano continues. Ash explosions up to 19,700 ft (6 km) a.s.l. could occur at any time. Ongoing activity could affect low-flying aircraft.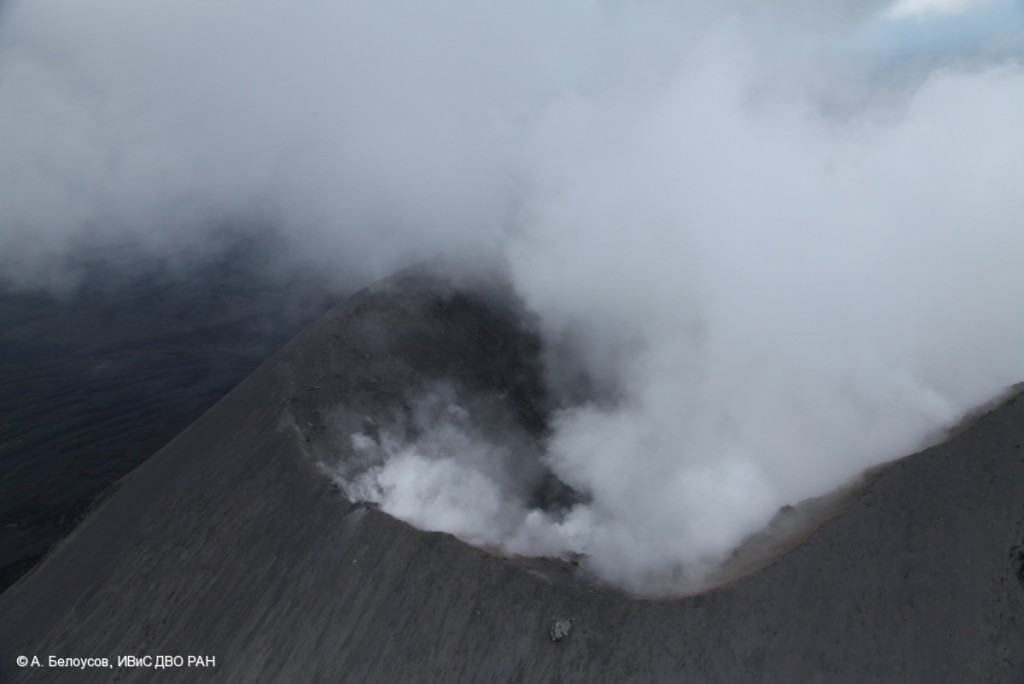 Moderate explosive eruption of the volcano continues. Satellite data by KVERT showed a thermal anomaly over the volcano on 02 September; the volcano was obscured by clouds in the other days of week.
Source : Kvert.
Photo : A. Belousov. IVS FEB RAS