July 24, 2015. English . Kick 'em Jenny , Chirinkotan , Cotopaxi .
July 24, 2015.
Kick 'em Jenny ,
PORT OF SPAIN, Trinidad, Thursday July 23, 2015 .
The UWI Seismic Research Centre (SRC) has heightened the alert level at underwater volcano Kick 'em Jenny to orange – which means it could start erupting with less than a day's warning – after strong, continuous signals were recorded in the early hours of this morning. In an advisory posted on its website and on social media, the centre said that from 1:25 a.m. to 3 a.m., a strong continuous signal was observed on instruments monitoring the submarine volcano which is located 8 km north of Grenada.
Signs of elevated seismicity (earthquakes) began on 11th July and continue to present. For the period since the 11th July a total of more than 200 micro and small earthquakes, of varying magnitudes, have been recorded, with the largest, prior to the strong signal, less than magnitude 3.0," the Trinidad-based SRC reported.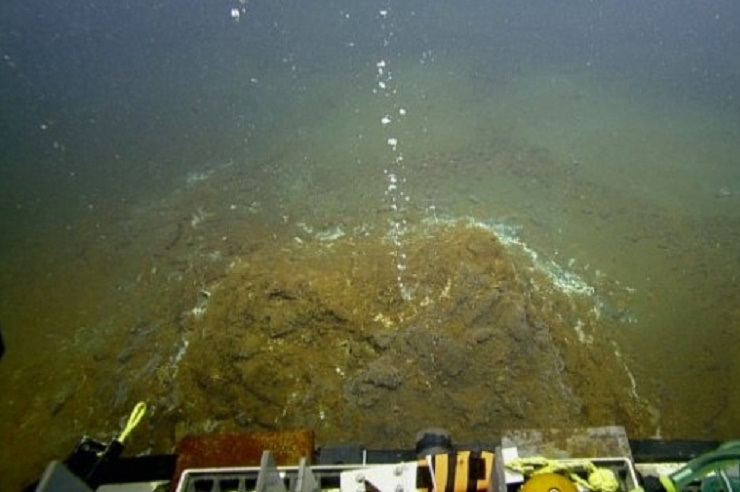 It added that divers had also observed degassing occurring off the west coast of Grenada in the Moliniere Sculpture Park area.
"This activity is being closely monitored by the UWI-SRC and further updates would be issued as more information becomes available," the centre said.An orange alert, according to the UWI-SRC website, is issued when there is highly elevated level of seismic and/or fumarolic activity or other unusual activity. In this case, eruption may begin with less than 24 hours' notice.
The recommended action corresponding with that orange alert is for:
Vulnerable communities to be advised of evacuation routes and transport put on standby; all shipping to remain outside the first exclusion zone (1.5 km from the summit); and all non-essential shipping (pleasure craft, etc.) to stay 5 km clear of the summit (second exclusion zone). It is also recommended that local radio stations in Grenada, St. Vincent, Barbados and Trinidad be placed on alert and that residents monitor local radio stations for updates and visit the SRC website where possible.
The heightened activity at Kick 'em Jenny comes amidst a week of earthquakes occurring to the northeast of Barbados.
In response to a question posted on its Facebook page last weekend, about whether there was any relation between those tremors and the underwater volcano, the SRC had said they were "not related at all".
Kick 'em Jenny last erupted on December 4, 2001.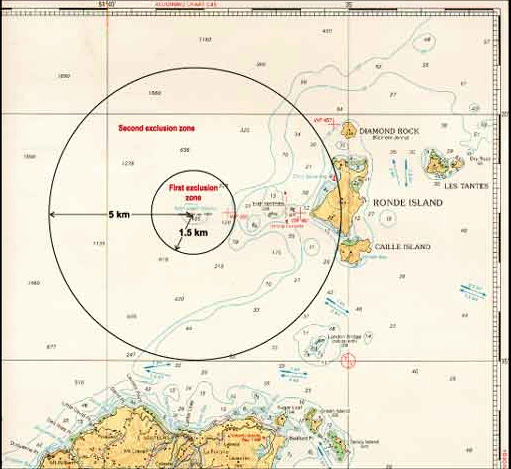 Kick 'em Jenny, a historically active submarine volcano 8 km off the north shore of Grenada, rises 1300 m from the sea floor. Recent bathymetric surveys have shown evidence for a major arcuate collapse structure that was the source of a submarine debris avalanche that traveled more than 15 km to the west. Bathymetry also revealed another submarine cone to the SE, Kick 'em Jack, and submarine lava domes to its south. These and subaerial tuff rings and lava flows at Ile de Caille and other nearby islands may represent a single large volcanic complex. Numerous historical eruptions, mostly documented by acoustic signals, have occurred at Kick 'em Jenny since 1939, when an eruption cloud rose 275 m above the sea surface. Prior to the 1939 eruption, which was witnessed by a large number of people in northern Grenada, there had been no written mention of Kick 'em Jenny. Eruptions have involved both explosive activity and the quiet extrusion of lava flows and lava domes in the summit crater; deep rumbling noises have sometimes been heard onshore. Historical eruptions have modified the morphology of the summit crater.
Sources : GVP, caribbean360.com .
Chirinkotan

,

 

Kouriles

islands

, Russia

:
Summit : 724
m
Based on satellite image observations, the Tokyo VAAC reported that a possible eruption at Chirinkotan on 21 July may have produced an ash plume that rose to an altitude of 3.7 km (12,000 ft) a.s.l. and drifted SE. A subsequent notice stated that ash was observed in images and then dissipated. SVERT reported that on 22 July a thermal anomaly over Chirinkotan was detected in satellite images as well as steam-and-gas emissions. The Aviation Color Code was raised to Yellow.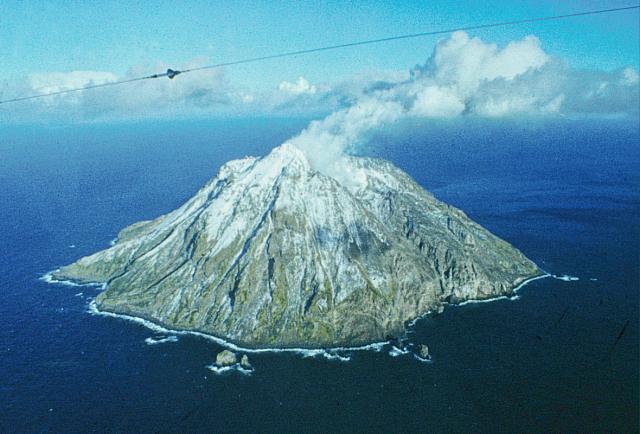 The small, mostly unvegetated 3-km-wide island of Chirinkotan occupies the far end of an E-W-trending volcanic chain that extends nearly 50 km west of the central part of the main Kuril Islands arc. Chirinkotan is the emergent summit of a volcano that rises 3000 m from the floor of the Kuril Basin. A small 1-km-wide caldera about 300-400 m deep is open to the SE. Lava flows from a cone within the breached crater reached the north shore of the island. Historical eruptions have been recorded at Chirinkotan since the 18th century. Fresh lava flows also descended the SE flank of Chirinkotan during an eruption in the 1880s that was observed by the English fur trader Captain Snow.

Source : GVP , Sakhalin Volcanic Eruption Response Team (SVERT), Tokyo Volcanic Ash Advisory Center (VAAC)
Cotopaxi, Equateur :
The internal activity in the past 48 hours is high, mainly due to the increase in sulfur dioxide emissions. It is important to note that these levels can fluctuate from day to day, as has happened on other occasions. No observations of surface activity, which is assumed to remain at the same levels as before.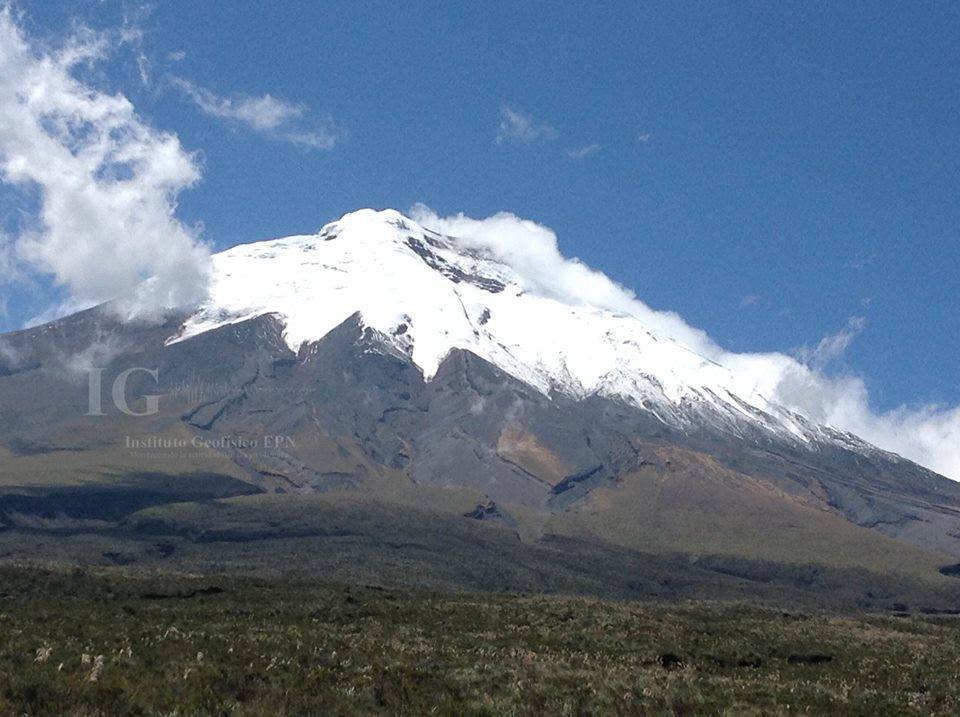 Seismicity

:
In
the last 24 hours
20
events
long period
(LP
) were recorded
, and
113
episodes of
tremor
(TR)
.
Gas: From 7:00 to 5:00 p.m. yesterday, were registered by the DOAS instruments, an emission of 3477 t / d of SO2, average value obtained from 62 measurements.
Observations, emissions and ash: The volcano remained mostly covered and despite some clouds, we do not have direct observations of the crater.
Rain: There was no rain in the area.
GENERAL INFORMATIONS
The report, on a daily basis will be published at 12:00 (TL) as the behavior of the volcano warrants. In the case of an increase or a change in the behavior of the volcano will be issued a special report.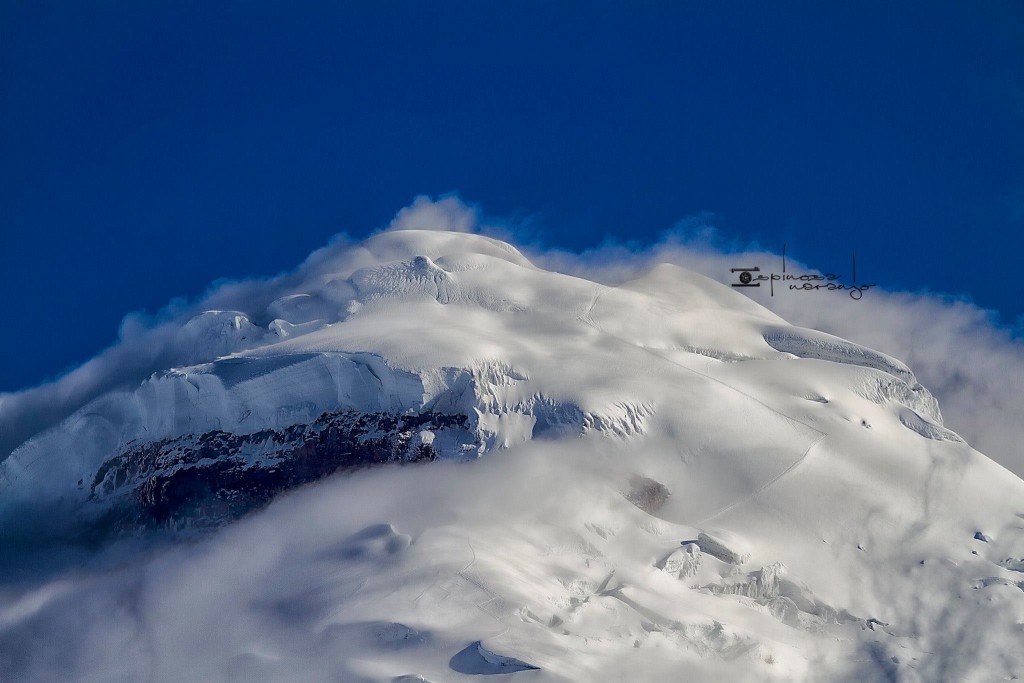 State

of activity

:


It refers to

know if

the volcano is

erupting

or not.




An

« 

active without

eruption

 »

volcano

shows variations

of seismicity

,

gas emission

,

and surface

observations, including

fumaroles

, gas

columns,

explosions

and even

ground water

without

presence of surface

magma

(

molten rock).


A volcano

« 

erupt

current

 » shows

emissions of

magma

in the form of

domes,

lava flows,

eruptive

columns,

ash and /

or

pyroclastic flows

.

The level of internal activity is the balance that occurs between instrumentally monitored data from the basic level which is known to the volcano, and for that the defined levels are « low« , « moderate », « high«  or « very high ».

The surface activity refers to all the observations who are on the surface as fumaroles, columns of gas, ash exits, explosions, etc.
Source :Igepn
Photo : Igepn , José Luis Espinosa Naranjo.