July 12, 2015. English . Colima, Kilauea, Hakoneyama.
July 12, 2015.
Colima, Mexique :
After another eruption of Colima volcano, the authorities ordered the evacuation of residents of the small village of La Yerbabuena. To protect against heavy ash falls, they were housed in emergency accommodation in a village three kilometers from La Becerrera. A strong explosion occurred on Friday (10) at 20:40 local time (1:40 GMT), the volcano has emitted lava and a column of smoke rose from several kilometers.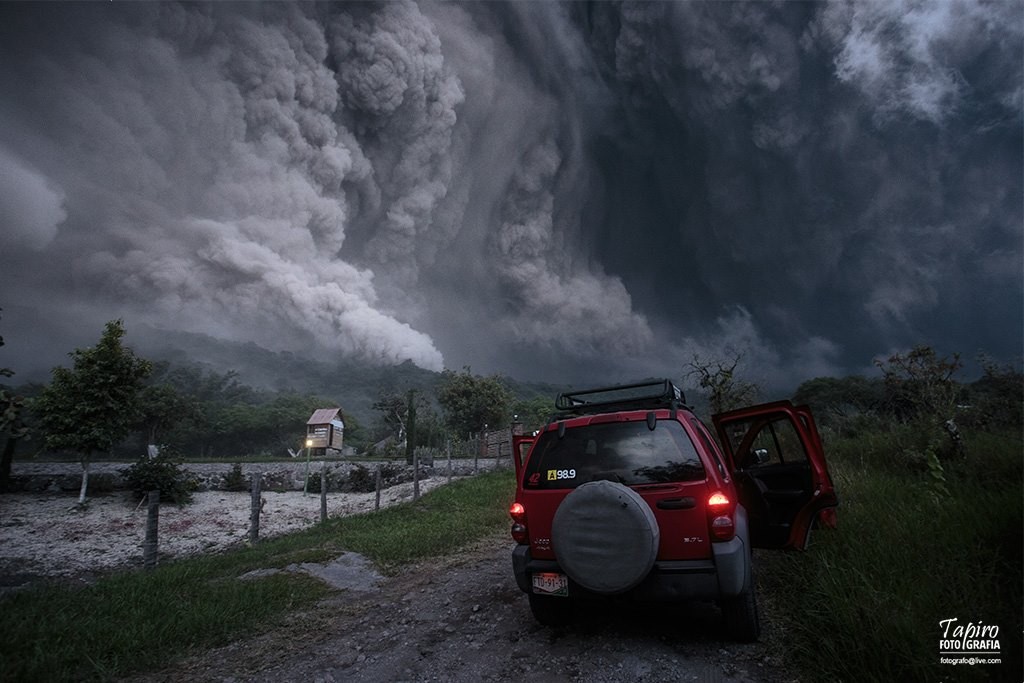 Impressive …

The Volcano

Colima

, Mexico.

What I

saw

yesterday

7.5 km from the

crater

,

a huge cloud

of ash

covering the

region of

Yerbabuena

.

Pyroclastic flows

have moved

on all

sides of the volcano

.

The view was

incredible and

 

apocalyptic

 

.

Fortunately

all is well.
Mayor Trinidad Lopez Rivas, head of the Civil Protection Unit of the State, which made a flight over the area of the Volcan Colima, said that communities in Jalisco are not at risk. In the town of Zapotitlan de Vadillo, ash fell, but no need to evacuate. The perimeter of exclusion of the volcano is increased from 7 to 10 km. The national park is opened. The scientific committees in the states of Jalisco and Colima, monitor permanently the Colossus.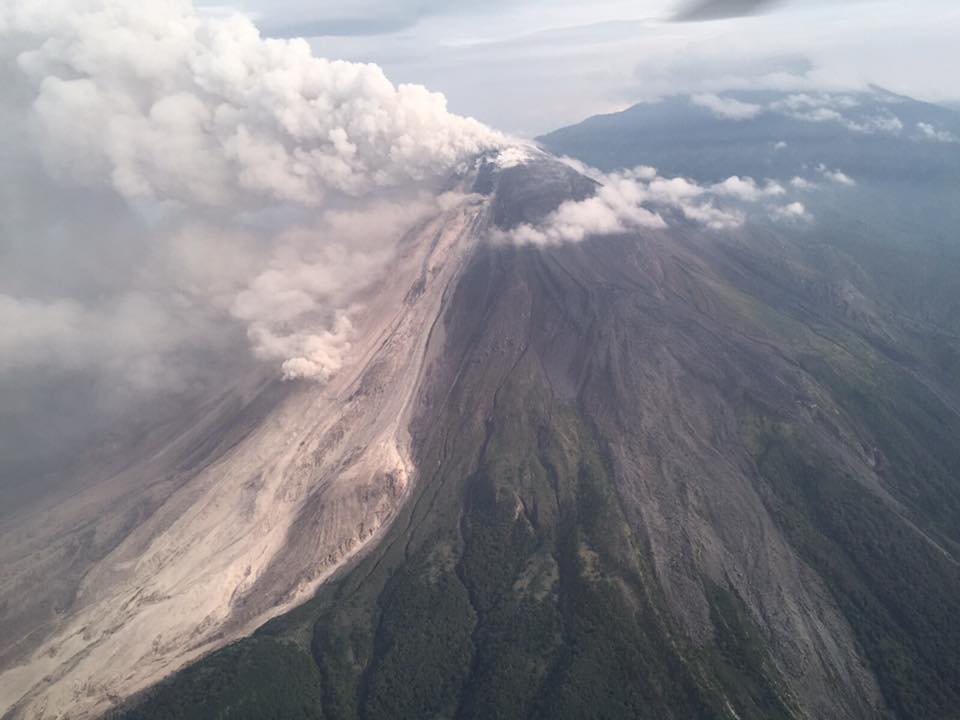 Colima is one of the most active volcano in Mexico and is located at the border of the federal state of Colima Jalisco – Pacific Coast is just about 100 km. The city of Colima is about 60 km south of the summit of the mountain in the state of Jalisco and is popular as a base for day trips with tourists. The volcano has a history of five million years of volcanic activity and is counted by the UN in the 16 most dangerous volcanoes in the world. Since 1576, it has erupted more than 40 times in recent years, frequently surrounding villages had to be evacuated due to volcanic activity.
 Source : Latinapress
Photo : Tapiro , Roberto Lopez Lara.
Kilauea , Hawai :

19 ° 25'16 « N 155 ° 17'13 » W,

Summit Elevation 4091 ft (1247 m)
Current Volcano Alert Level: WATCH
Current Aviation Color Code: ORANGE
Activity Summary:
Kilauea Volcano continues to erupt at its summit and East Rift Zone. At the summit, the lava lake within Halema'uma'u Overlook vent continues to circulate and spatter. A gas plume during the day and glow at night are visible. At the East Rift Zone eruption sites, webcams show persistent incandescent outgassing sites at Pu'u 'O'o and active lava breakouts within an area reaching roughly 8 km (5 mi) northeast of Pu'u 'O'o. Updates of the June 27 (2014) lava flow map via data from remote sensing sources show expansion of the flow field from a number of breakout locations. Seismic activity continues at low levels.

An active escape overthrows and consumes a tree along the northern forest line.

Summit Observations:
Lava lake circulation and spatter within the Overlook vent continue, with no significant changes at Kilauea summit evident in the daily tilt or seismic records. Lava lake level measured and posted Friday morning was 46.5 m (152 ft) below the rim of the Overlook vent. Very low levels of background seismicity continue, with the principal registration being persistent volcanic tremor and changes in tremor strength, rather than discrete seismic events. Available measurements of sulfur dioxide emission rates for the week ending July 7 ranged from 2,000 to 3,300 tonnes/day to 9,100 tonnes/day.
Pu'u 'O'o Observations:
No significant changes are evident at Pu'u 'O'o . Webcams show multiple incandescent outgassing vents persisting within the crater. Low levels of background seismic activity continue. The sulfur dioxide emission rate from all East Rift Zone vents was roughly 700 tonnes/day when last measured on June 19, 2015.


The wind direction and development of clouds just upstream of Pu'u 'O'o, prevented us from flying over the collapse pit and the crater itself.
June 27th Lava Flow Observations:
Webcam images show active lava breakouts continuing within an area extending about 8 km (5 mi) northeast Pu'u 'O'o . Map updates available via remote sensing sources show expansion of the flows since July 6, with gradual northward advance of the most western/northward-pointing branch of the flow field, which would appear at the left edge of the R3 (Mobile Cam 3) webcam view.

Source : HVO
Photos : Bruce Omori .
Hakoneyama

,

Honshu

, Japon

:
35.233°N, 139.021°E
Elevation 1438 m
According to a news article a drone that surveyed the Owakudani hot spring district at Hakoneyama recorded damage to three hot spring supply facilities; an exclusion zone for visitors was in effect due to increased seismic activity and an Alert Level raise to 2 (on a 5-level scale) on 6 May. At 1230 on 30 June a small-scale eruption occurred and the Alert Level was raised to 3.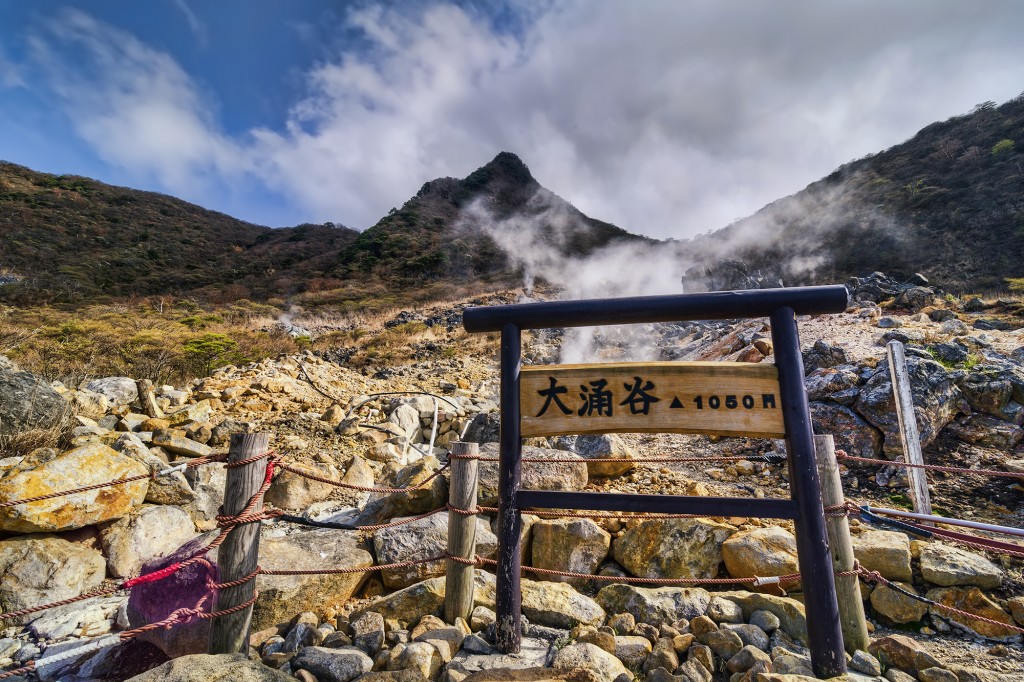 On 1 July a news article noted another small-scale eruption (occurring between 0400 and 0500), and JMA reported that ash deposits were visible with the webcam. During fieldwork on 2 July, scientists confirmed new fumaroles at Owakudani that were vigorously emitting white plumes; the new fumaroles had formed during 29-30 June. White fumarolic plumes continued to be emitted through 5 July.
Sources: Agence météorologique japonaise (JMA), The Japan Times, The Japan Times , GVP

Photo : themarkeworld.com