July 06, 2015. English. Batu-Tara, Popocatepetl, Sinabung .
July  06, 2015.
Batu

Tara

,

îles de la Sonde, Indonésie :
There are not often news from the Batu Tara. The travel agency « VolcanoDiscovery » went to see on site and this is their report:
The activity of the volcano remains intense. We observed varying intensity Strombolian eruptions at intervals varying between 10 and 50 minutes.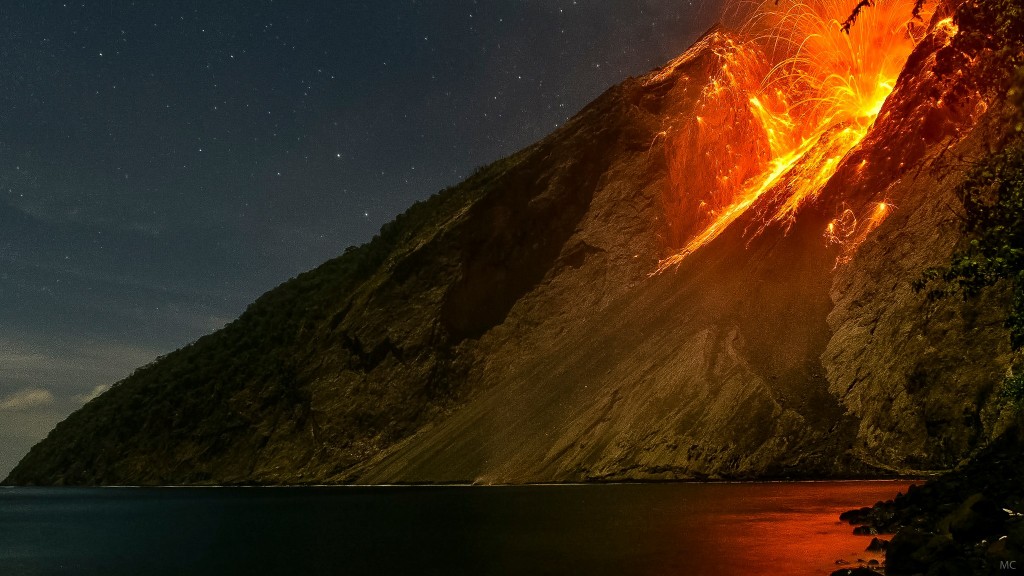 The strongest explosions caused loud cannon-shot like noises and produced abundant incandescent ejections that reached heights and distances of up to approx. 500 m from the crater. They were followed by glowing avalanches of blocks rolling down the sciara to the sea.
On 3 occasions within 16 hours between the evening of 2 and morning of 3 July, unusually strong eruptions produced small pyroclastic flows triggered by collapsing material from the eruption and small parts of the crater rim. These flows traveled down the sciara and over the sea for up approx. 200 meters.


Source : Volcanodiscovery.
Photo : Matthew Cosby.
Popocatepetl, Mexique :
July 5, 11:00 h (July 5, 16:00 GMT)
In the last 24 hours the surveillance system at Popocatepetl volcano rocorded 20 very-low-intensity exhalations. Due to the cloudy conditions around the volcano it was not possible to verify emissions.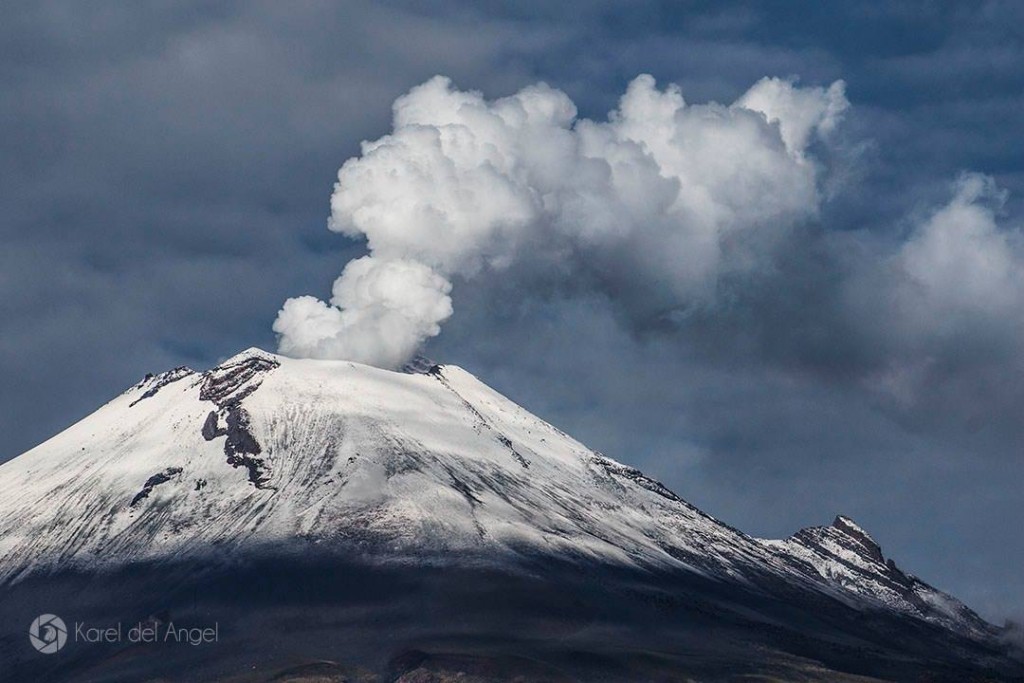 At the time of this report there is no visibility to the volcano; however, during previous hours a non-stop emission of steam and gas was observed, reaching an altitude of a little more than one kilometer above the crater, being dispersed towards west .
CENAPRED emphasizes that people SHOULD NOT go near the volcano, especially near the crater, due to the hazard caused by ballistic fragments .
Source : Cenapred .
Photo : Karel del Angel
Sinabung , Indonésie :
Elevation 2460 m
PVMBG reported that foggy weather sometimes prevented visual observations of Sinabung during 22-29 June. White plumes rose as high as 500 m above the crater, and lava flows on the flanks were incandescent as far as 3 km S and SE. Multiple pyroclastic flows per day during 22-26 and 28 June traveled 2.5-4 km down the flanks from the SSE to the SE. One pyroclastic flow was observed on 27 June. Ash plumes rose generally 3.5 km on most days, drifting E, SE, and S, although an ash plume rose as high as 5 km on 25 June.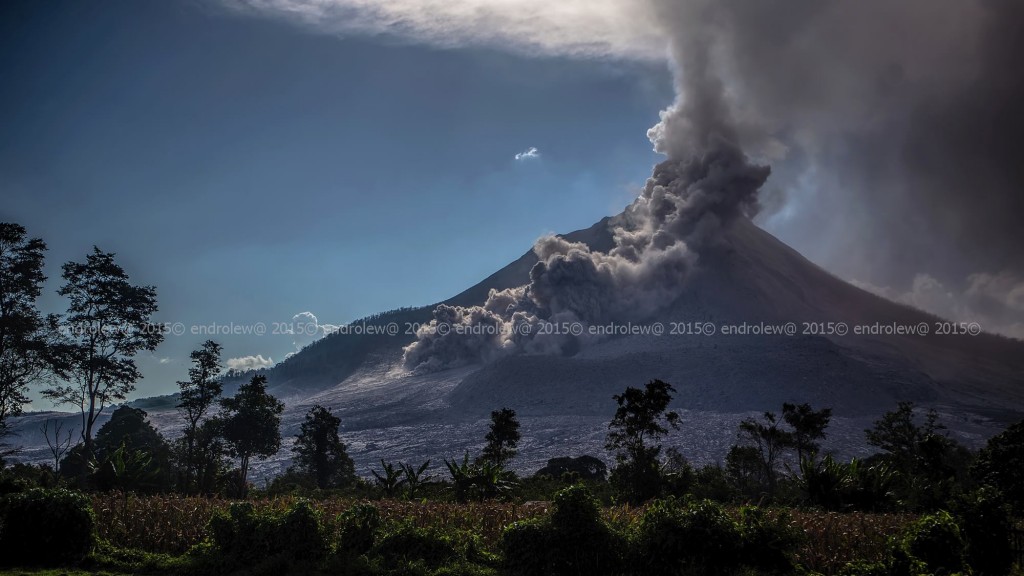 Seismicity consisted of avalanche signals, low-frequency and hybrid events, tremor, tectonic events, and volcanic earthquakes; RSAM values increased due to an increase of avalanche signals. Deformation data showed a trend of inflation. The Alert Level remained at 4 (on a scale of 1-4), indicating that people within 7 km of the volcano on the SSE sector, and within 6 km in the ESE sector, should evacuate.
Sources: Pusat Vulkanologi dan Mitigasi Bencana Geologi (PVMBG, aussi connu comme CVGHM), Badan Nacional Penanggulangan Bencana (BNPB)
Photo : Mbah Lëwå.